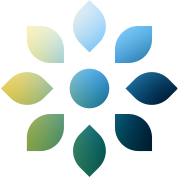 LipoStat Plus
Shed the extra pounds with a natural weight-loss shot
Schedule
Are you ready to boost your metabolism and lose weight without all the awful cravings? Lipostat injections offer a safe, affordable, and effective route to maintaining your healthiest weight and figure.

At Rejuvenate You, we offer a lipostat shot (aka "weight loss shot," "lipotropic injection," or "lipo shot") called LipoStat Plus. Lipo shots like this are designed on a biological level to empower individuals struggling with unhealthy weight gain and retention. So what goes into a LipoStat Plus shot and why try this treatment?

Every LipoStat Plus injection delivers a flood of amino acids, vitamins, and crucial fat-burning nutrients directly into your bloodstream. These ingredients support the body's process of converting food into energy, promoting red blood cell growth, reversing weight gain, speeding up muscular recovery, and breaking down fats and toxins.

Did you Know?
The US national obesity prevalence between 2017 and March 2020 was over 40% (CDC).
Some of the diseases associated with obesity (cancers, strokes, type 2 diabetes, etc.) are "among the leading causes of preventable premature death" (CDC).



What to Expect During Your First Lipostat Injection:

Our on-site doctor will speak with you prior to your session to gain an understanding of your lifestyle and medical history.
Any treatment scheduling recommendations we make will be based on your health background and wellness goals.
Physician-administered lipostat injections are extremely speedy and convenient. You can expect to be in and out in a matter of minutes.
A lipo shot for weight loss can be administered up to once per week.
Pricing
LipoStat Plus
Single Shot