Get it done RIGHT by a licensed PHYSICIAN on site at all times
Value Statement
As a physician and a people person, I'm convinced that health and wellness begin with our human interactions. It's why I keep Rejuvenate You in a small and personal environment, helping you be your best with the help of a physician who cares. I will help you achieve your goals through IV hydration/nutrition and other integrative medical modalities for a complete, holistic, and natural maximization of your health and wellness. I believe folks deserve personal attention and a comfortable, safe medispa environment. I may not be the biggest IV hydration/nutrition business in Columbus, but I look forward to the opportunity to meet, work with, and develop a personal plan with every single person who steps through the front door. I opened this business to help people care for their bodies naturally through a one-on-one, individualized experience. For me, it would be irresponsible to approach your health and wellness any other way.
— Dr. Paula Jones
Get treatments from a medical professional certified by the State Board Pharmacy of Ohio.
Gift Cards are available for purchase online! Give the gift of health and wellness to the people you love.
Dr. Paula has a variety of services to restore your energy, focus, and hydration.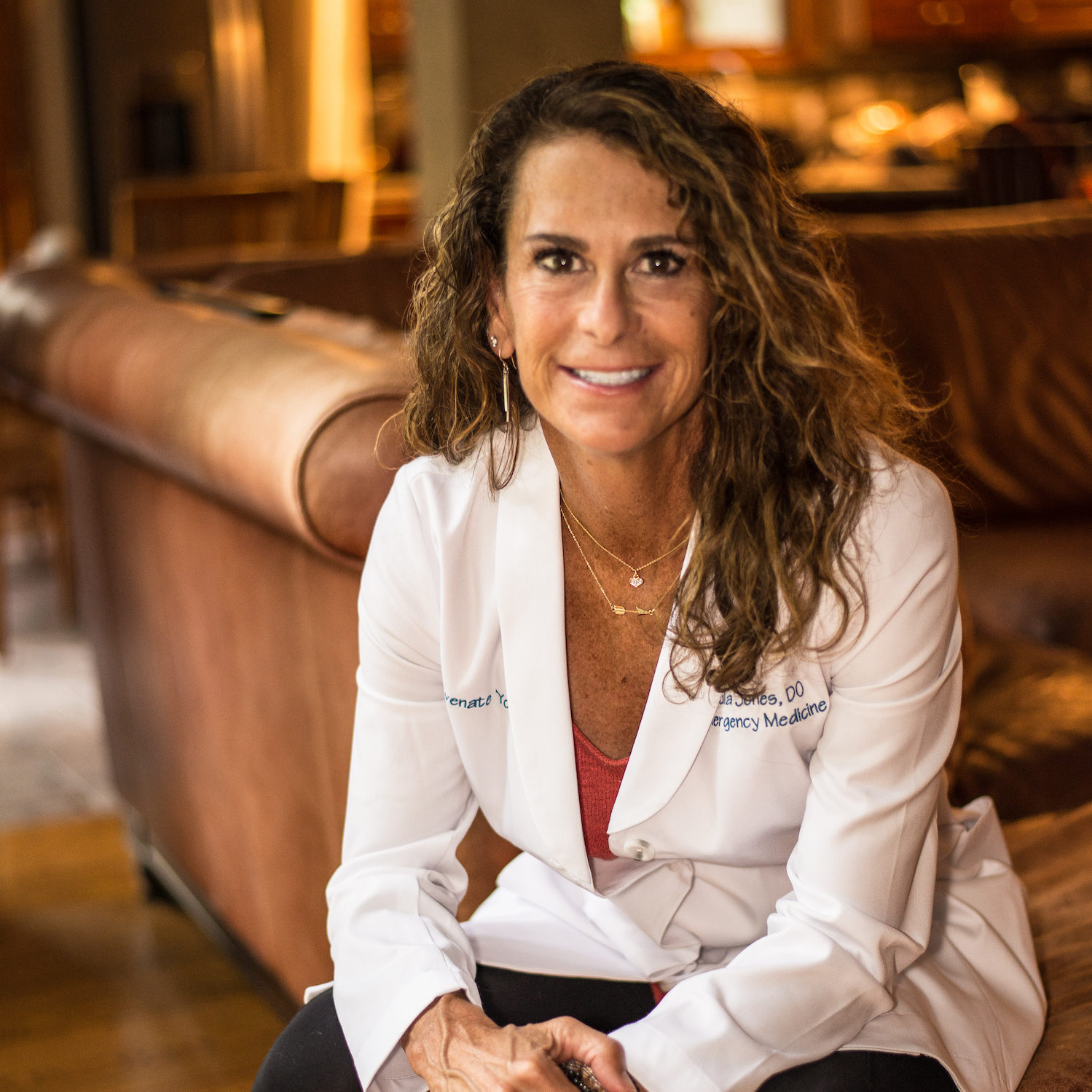 About Dr. Paula Jones, DO
Dr. Paula is a Board Certified Emergency Medicine Physician with over 21 years in Columbus. She earned her degree from Philadelphia College of Osteopathic Medicine. She also has a Master's degree in Natural Science as well as her degree as a Physician Assistant.
Paula has an undeniable passion for holistic health and wellness. After playing college soccer, she earned a spot on Team USA for the duathlon. She's also ranked nationally in trail running and triathlon. In fact, Paula's unique ability to help folks in so many different arenas is partially due to this diverse wealth of experience. For the last two decades, when she isn't in the ER, Paula has enjoyed working as a fitness instructor too. Moreover, she loves playing competitive soccer, volleyball, and dancing. She is a guitar enthusiast, avid concertgoer, and dedicated mother to her five children.
COVID-19 Policy
We continue to operate in accordance with CDC guidelines in the interest of public health and safety. To this end, we keep two industrial-sized air purifiers on location and sanitize our equipment regularly. Additionally, all customers are asked to confirm that they have not been around anyone who tested COVID-positive in the last 14 days.