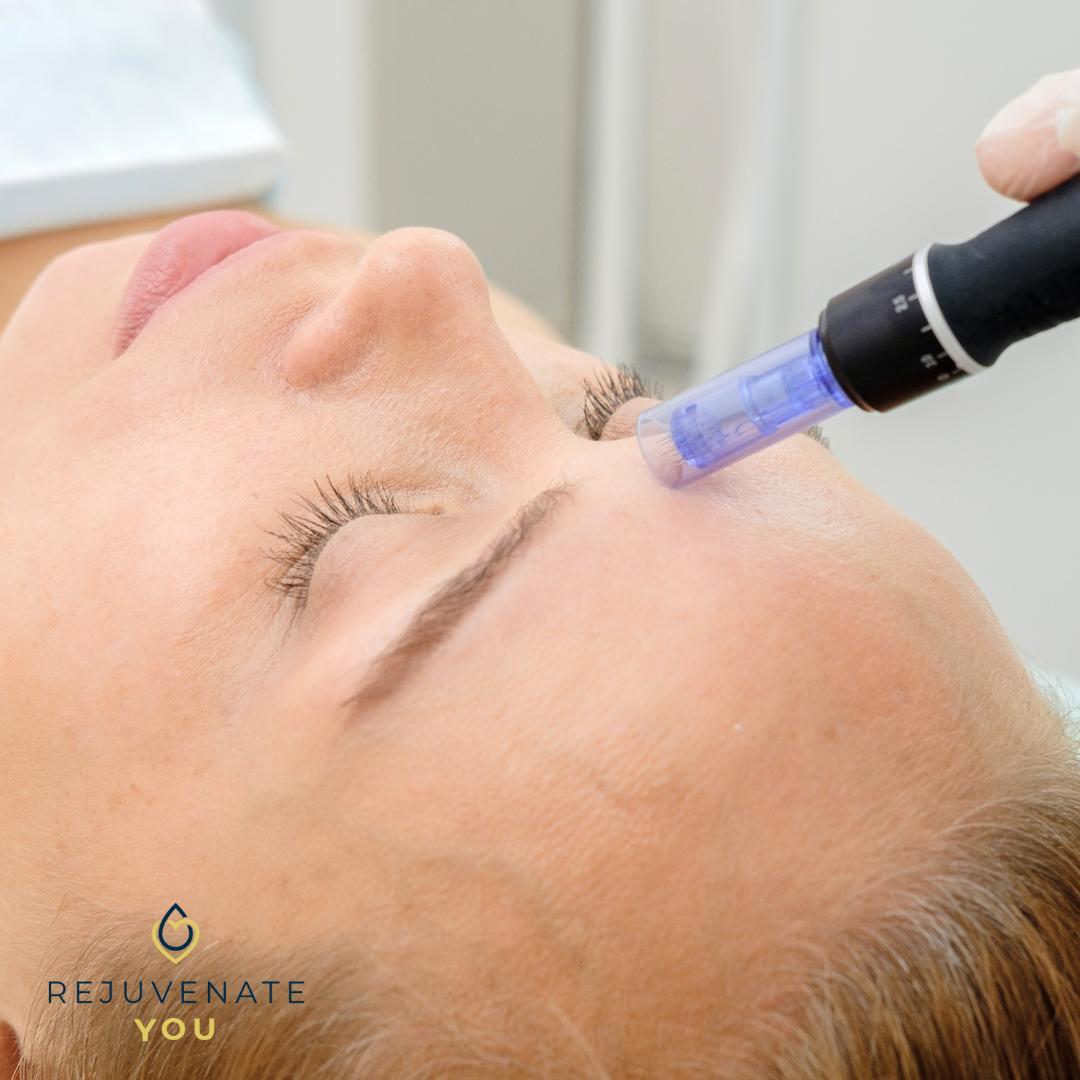 What Are the Benefits of Microneedling?
August 29, 2021
Skincare is a $163 billion-dollar-and-rising industry (Statista). You've probably heard of Botox. Maybe you've tried out an infrared sauna for the skin detox benefits, but what are the benefits of microneedling? What IS it in the first place? Let's dive into the details of this exciting anti-aging therapy.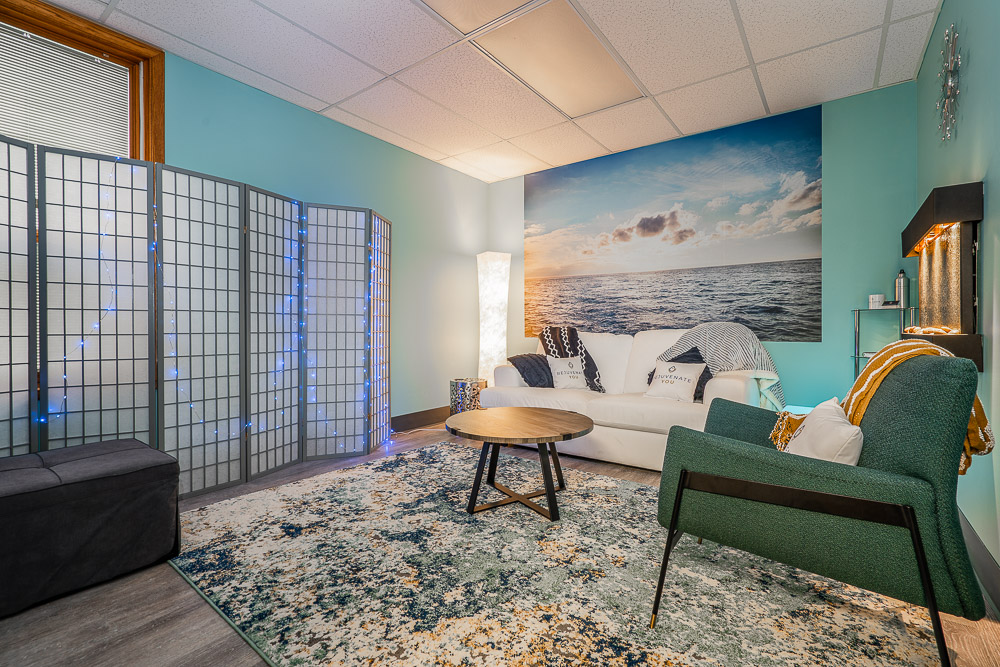 What is Microneedling?
Microneedling (also known as collagen induction therapy) is a cosmetic treatment designed to combat a variety of skin conditions including wrinkles, sun damage, acne issues, sagging, melisma, and scarring. It works by stimulating the junction that lies between your epidermis and subdermal. This stimulation causes your body to create its own collagen, which results in a rejuvenating glow.
What are the Benefits of Microneedling?
The benefits of microneedling can be substantial. If you're concerned about your skincare regimen and looking to give your skin a boost, these microneedling benefits are likely to get your attention.
Recover facial tone and skin texture
Soften and reduce scars
Reverse melisma
Treat sagging skin
What Is Collagen?
So, our bodies make collagen, but what is it exactly? According to Dr. Ohara Aivaz of Cedars Sinai, "Collagen is what keeps our skin from sagging, giving us that plump, youthful look." So it's no wonder people want to do whatever they can to jumpstart their bodies into making it!
Does Microneedling Hurt?
Any pain you experience should be minimal. It's wise to check the credentials of any person administering collagen induction therapy treatments though. Are they a registered physician with a medical degree, or are they an aspiring aesthetician? American Med Spa explains that aestheticians are not necessarily permitted to perform these treatments by law.
At our medispa, a board-certified emergency medical physician provides you with a topical numbing gel prior to each treatment. This helps prepare your skin for the session. Each visit takes about an hour and a half because we include both face and neck treatments. Once you finish your session, we place a cooling mask on you to soothe your skin.
You can continue to put a cooling mask on on your skin at home as needed after your session. As KNESKO Skin points out, the right cooling mask can help your face heal even better post-treatment.
Long story short: The benefits of microneedling (performed by a medical professional) should far outweigh any discomfort.
Does Anyone I Know Do It?
Probably! Celebrities who have tried the treatment include Kim Kardashian, Angelina Jolie, and Jennifer Aniston. But anti-aging treatments certainly aren't reserved for Hollywood royalty. People within your personal circle have probably given collagen induction therapy a try or at least given it some thought.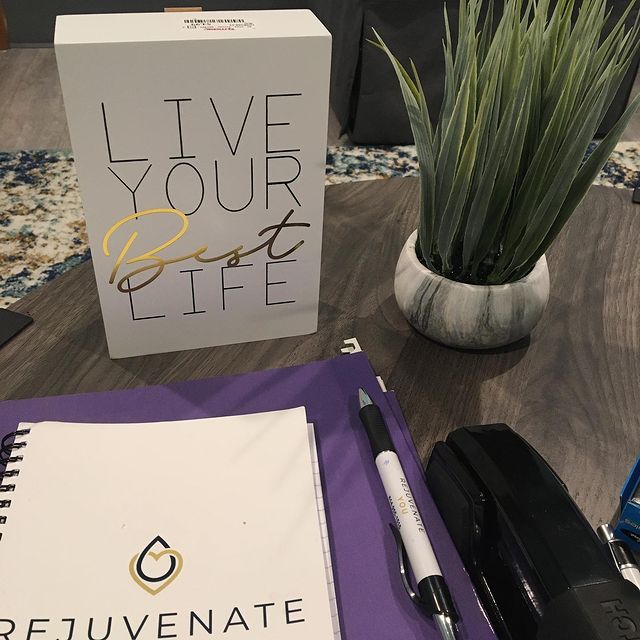 How Much Does Microneedling Cost?
So how much are these collagen inducing treatments exactly? As you might expect, it depends on where you go. You may also find some variety in terms of what a session will cover. At Rejuvenate You, we combine a neck and facial treatment into each comprehensive session for $375 each.
Other medispas may not offer face and neck treatments as a single package, so be sure you're clear on what you want and what your prospective session includes.
How Often Should You Microneedle?
Impressions Skin Solutions explains that approximately one month is a reasonable amount of time to wait between treatments. After a series of sessions, your skin will look fresher than you can even imagine.
When Can I Wash My Face After Microneedling?
In their aftercare recommendations, Skin Cancer Specialists, P.C. & Aesthetic Center suggests waiting four hours to wash your face after a microneedling session. Your provided cooling mask should help keep your face feeling comfortable in the interim between treatment and the point at which it's advisable to use a washcloth.
---
Me: Where has microneedling been all my life?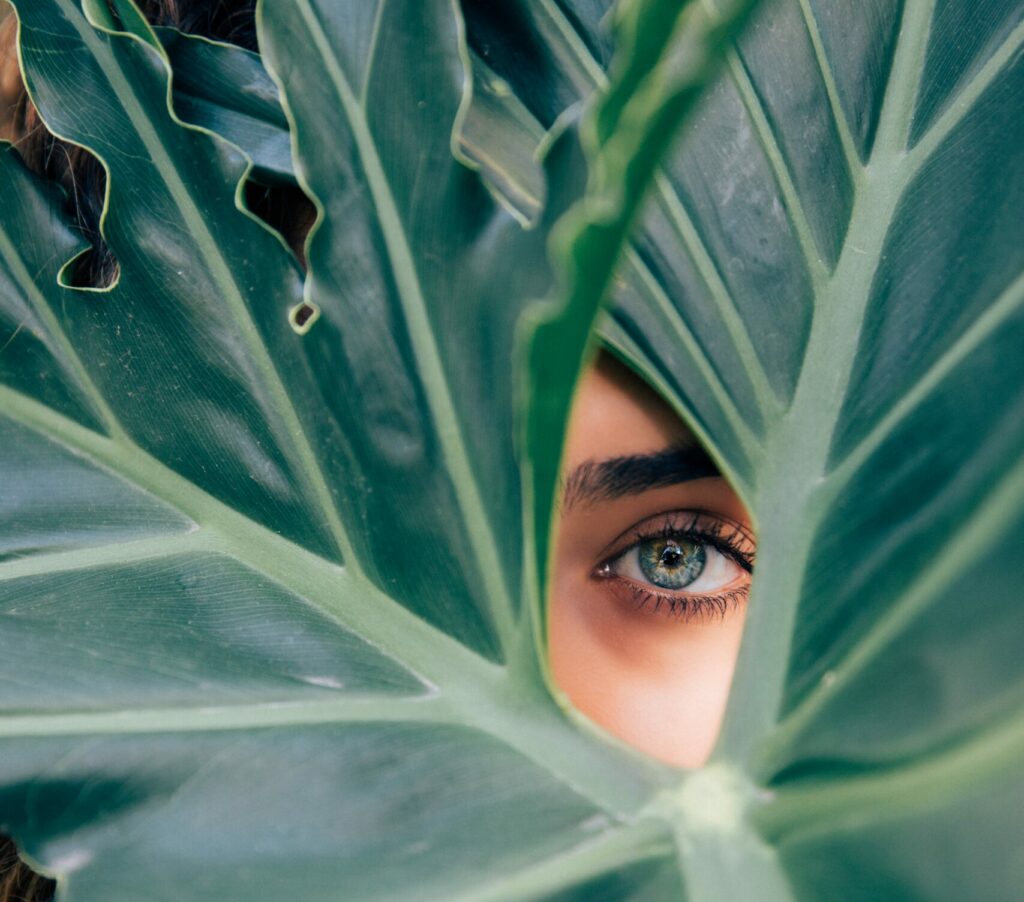 ---
Is Collagen Induction Therapy Covered By Insurance?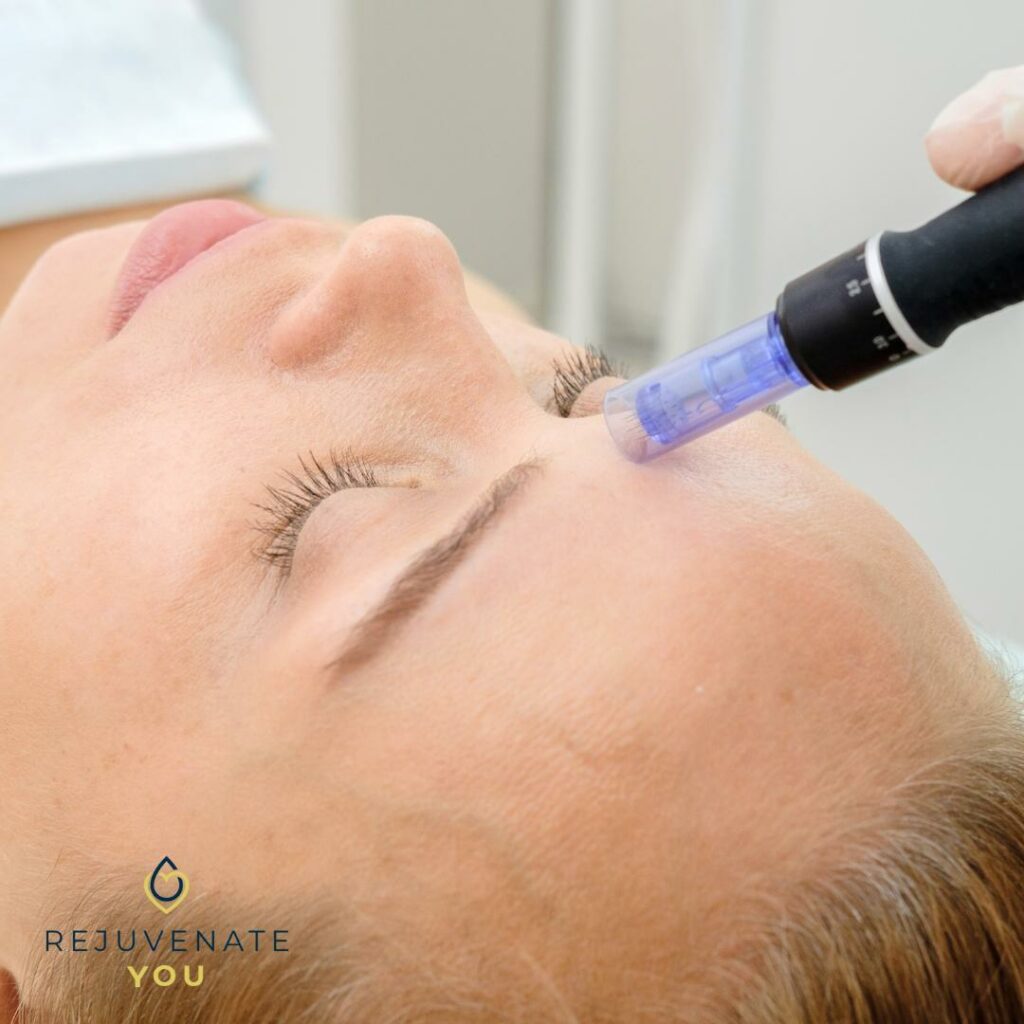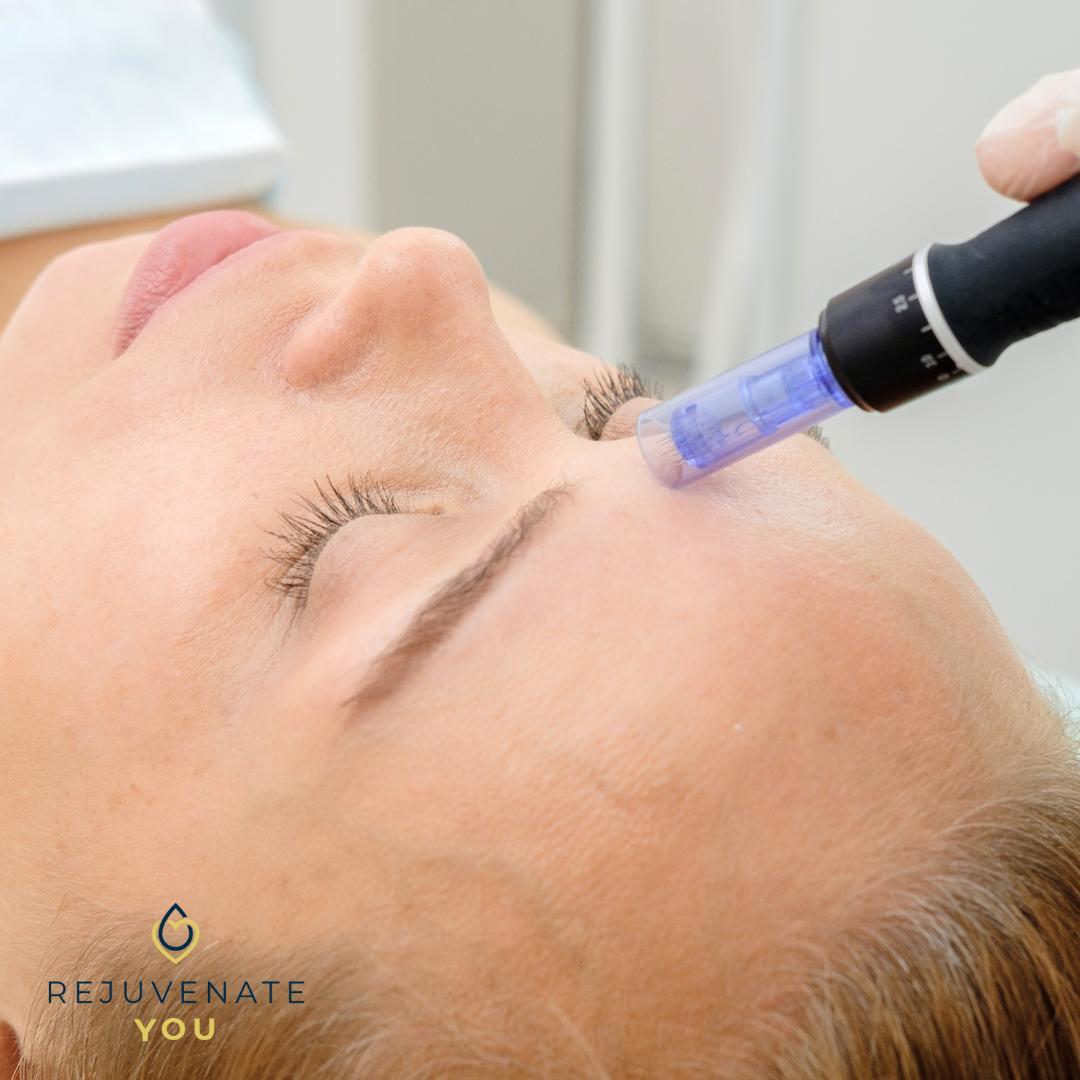 Collagen induction therapy is not covered by most insurance policies. As the Cleveland Clinic points out, CIT is an elective cosmetic procedure. Because of this, you are unlikely to find eligibility for any sort of financial coverage.
Questions?
Want to know more about the benefits of microneedling? Please feel free to browse our other articles on the topic. We also regularly share health and wellness info on Facebook, Instagram and our general blog. If you have a specific question, feel free to give our office a call or stop by any time!