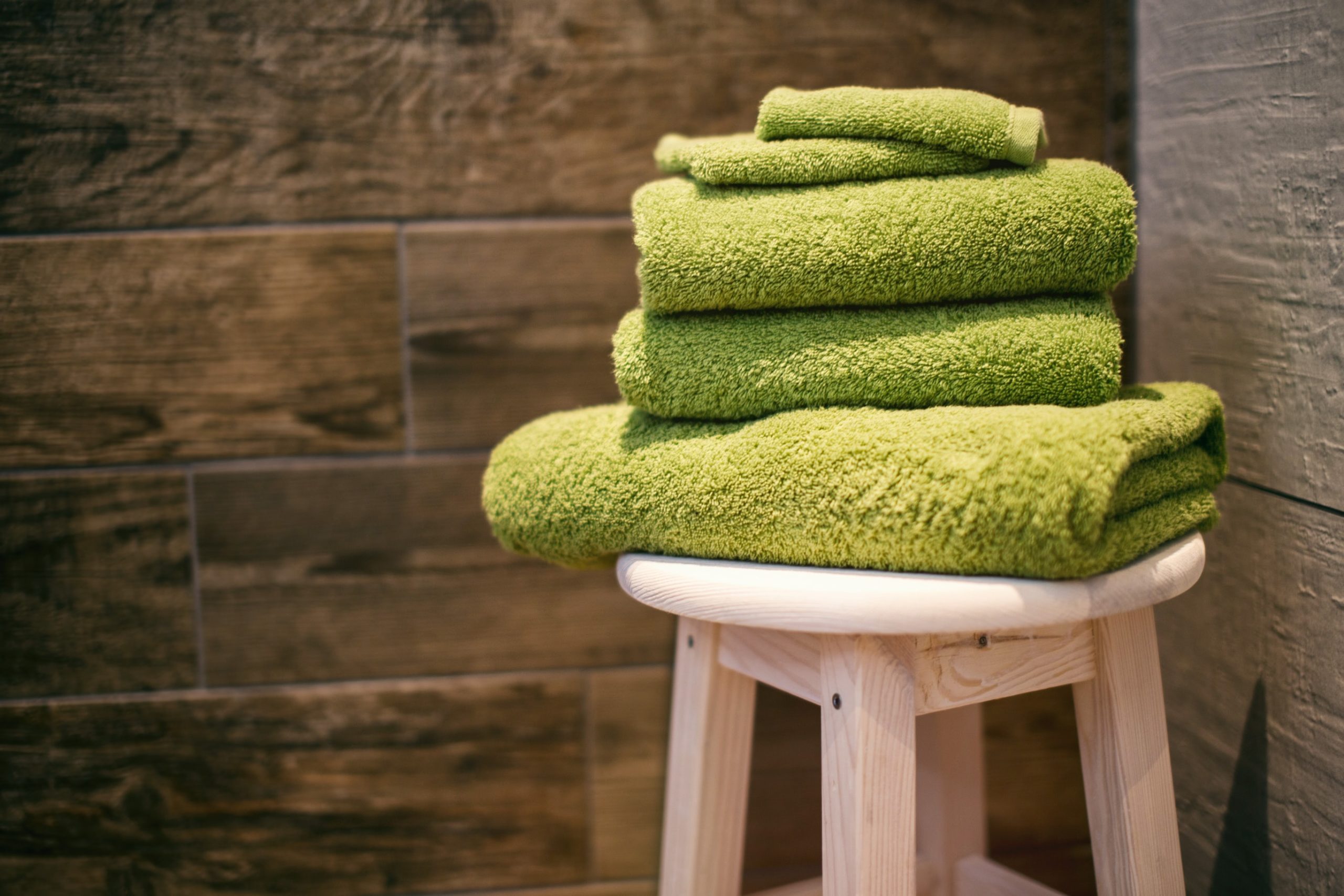 10 Big Sunlighten Infrared Sauna Benefits
December 04, 2020
If you've ever used a regular sauna before, you're probably familiar with sizzling rocks and thick heat, right? The Sunlighten infrared sauna is a different story, and that story is pretty compelling. So, what exactly is a full spectrum infrared sauna, and what are all these infrared sauna benefits people are buzzing about? Let's take a look.
10 Sunlighten Sauna Benefits
Pain Relief
Weight Loss
Blood Pressure
Skin Glow
Autoimmune
Heart Health
Fight Illness
Circulation
Vitamin D
Recovery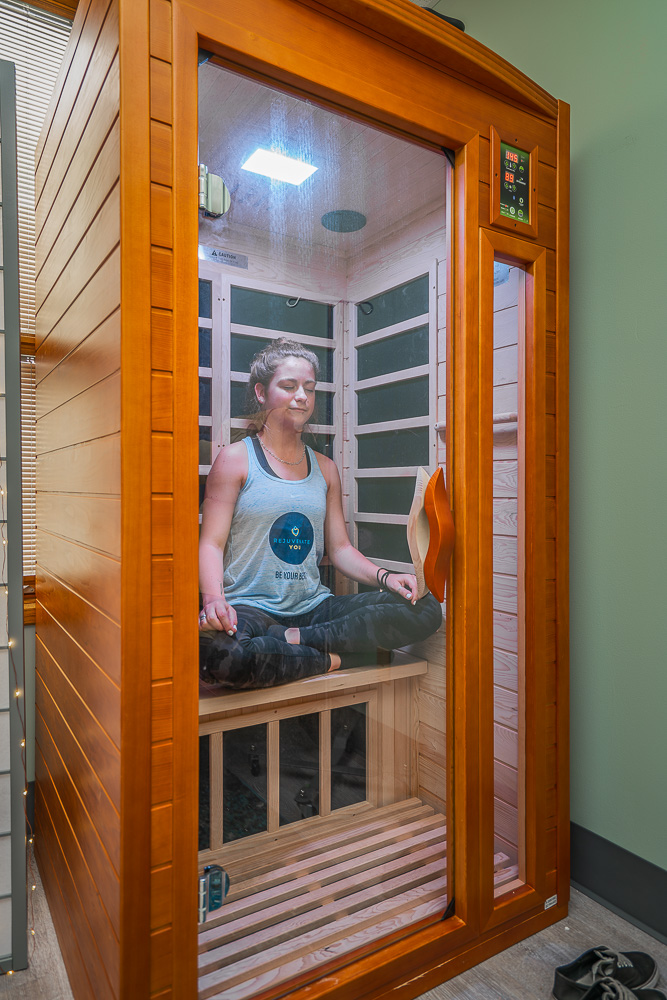 The photo above shows the Sunlighten infrared sauna at Rejuvenate You. Pretty serene, right?
---
What's the Big Deal?
Here's the overarching beauty that helps to amplify so many Sunlighten sauna benefits: it is WAY easier to endure than the heat of a normal sauna. While a full spectrum infrared sauna will make you sweat, it doesn't need to be heated to the same insane temperatures you're used to inside a gym sauna.
The tolerable environment makes it easier to stay inside longer and absorb all the full spectrum infrared sauna benefits. Here are 10 benefits that you can look for from these sauna sessions.
Pain Relief
We know that pain is frequently caused by inflammation. So reducing it is a big deal for many folks. With over 20% of adults experiencing chronic pain according to a 2016 study by the CDC, anything that can help is a godsend!
According to a National Center for Biotechnology Information (NCBI) report on chronic inflammation, "chronic inflammatory diseases are the most significant cause of death in the world." Many many, Americans are looking for ways to decrease inflammation, and the Sunlighten infrared sauna offers a path toward that.
Weight Loss
Interested in trying an infrared sauna for weight loss? Sauna goers looking to boost their metabolism and burn away extra fat cells are in luck! Enjoy a passive workout while your body sheds unwanted fat. While an infrared sauna isn't a substitute for consistent exercise and healthy eating, it may provide that extra boost you need.
Need more? LipoStat Plus may be an appropriate and supportive step on the journey to your healthiest weight.
Blood Pressure
Woohoo! Time to get those diastolic and systolic levels down. While Sunlighten's site says, "Sunlighten products are not approved or regulated by FDA for lowering blood pressure," they also share a University of Missouri Blood Pressure Study that used far infrared saunas with results reading as follows:
"Blood pressure: The far infrared sauna did lower both systolic and diastolic blood pressure. The diastolic blood
pressure in the far infrared group was statistically significant with a p value of .001. In the far infrared group
the systolic blood pressure decreased from an average of 130.5 before the study to 124 at the completion of
the study."

— UMKC Blood Pressure Study
Skin Glow
The benefits of near-infrared light therapy on the skin are well documented, but why not listen to an expert? Here is Sunlighten Co-Owner Connie Zack explaining a bit about the skin-related (and other) benefits of near-infrared light. These include anti-aging and collagen induction (also seen in microneedling treatments).
Detoxification
Detoxifying your body is a great way to boost your overall health. And Dr. Clement of the Hippocrates Health Institute in Florida ranks regular infrared sauna use as THE best way to detoxify your body. So if you're trying to give your system a hard reset and all the other infrared sauna benefits haven't convinced you, this may be a great detox option for you.
Heart Health
Elevate your heart rate with a passive cardio workout! Holistic heart doctor, Joel K. Kahn lists infrared saunas in his article, "15 Lifesaving Tips to Prevent Heart Disease." While there are many important steps to take in order to lead heart-healthy lives, consider adding a Sunlighten infrared sauna visit or two to your list!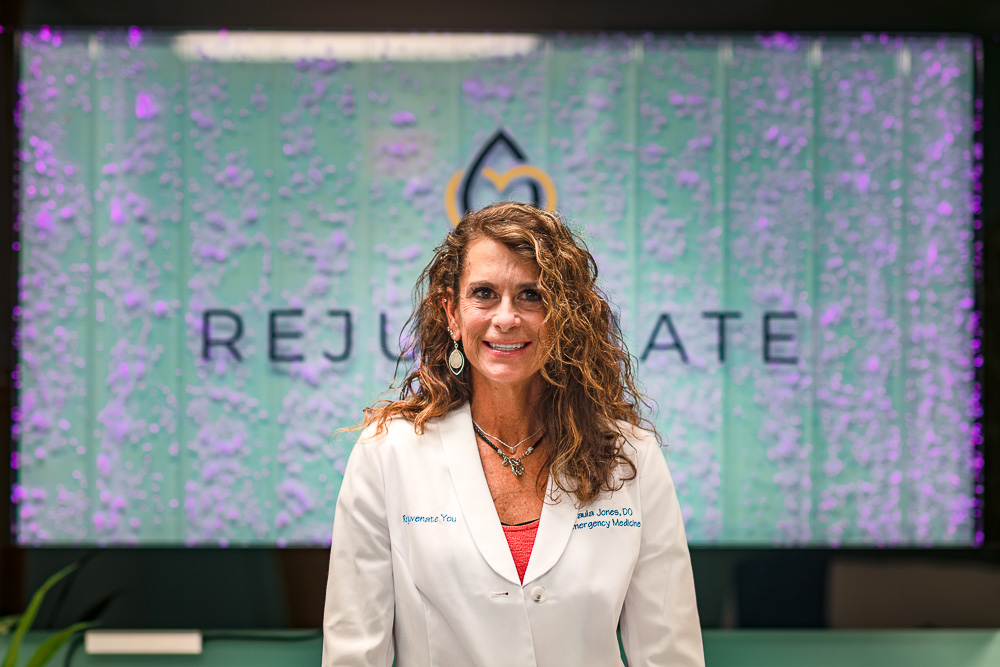 Fight Illness
Cold and flu season is upon us. And staying healthy is more important than ever in 2020. Besides Rejuvenate You's Sunlighten infrared sauna, please reference our homepage for our COVID-19 policies and all we do to ensure your safety while at our office.
Circulation
Need to get your blood flowing? Dr. Mark Hyman, editor-in-chief of Alternative Therapies in Health and Medicine says, "Sunlighten saunas improve circulation, help with weight loss, balance blood sugar and improve detoxification."
The same article references a study done by the Journal of American College of Cardiology that shows normal blood flow rate approximately doubling during infrared sauna sessions. Crazy!
Vitamin D
Seasonal Affective Disorder (SAD) is real. Deprived of enough Vitamin D, many of us become susceptible to depressed moods. Since Rejuvenate You is located in Columbus, Ohio, the weather doesn't do us many favors in this regard as we head into the winter months!
Infrared saunas increase your Vitamin D by using full-spectrum mPulse lighting. These sweatboxes could just as easily be called "vitamin D saunas" as "infrared saunas." Honestly, even forgetting the other infrared sauna benefits for a moment, a session every now and then can be worthwhile for this reason alone.
But we've saved one of the coolest Sunlighten infrared sauna benefits for the end…
Recovery!
Speedy wound recovery is finally possible with the Sunlighten infrared sauna. One study from NASA, as referenced on the website for Sunlighten infrared saunas shows that near-infrared light therapy can have a major effect on the human body. That's huge news for anyone looking to recover after an injury. The study found that light emitting diodes improved musculoskeletal injuries in tested Navy SEAL members by more than 40%.
How Much Are Sunlighten Saunas?
Michael Kummer points out that the reason the Sunlighten website does not show pricing is because Sunlighten saunas can be customized. That said, he purchased a Sunlighten Solo, and claims that this basic unit (this is not a sauna cabin, like what is pictured at the top of this post) begins at $2,600.
More Questions About Sunlighten Infrared Saunas?
For any questions on Sunlighten saunas, the infrared sauna benefits listed here, or any other holistic health and wellness topics, feel free to give us a call or stop by! We're passionate about helping you become your best you at Rejuvenate You, so please let us know if there's anything we can do to help you along your journey.